3 Eco-Friendly Fiberglass Insulation Options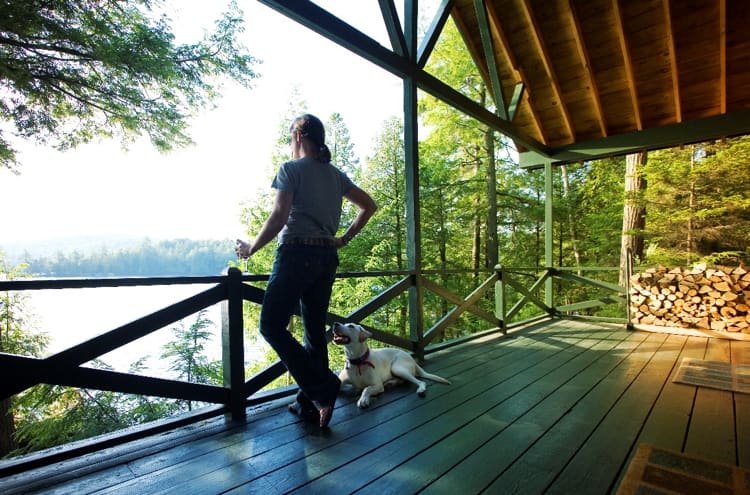 11/05/2019
Whether you are an architect, an engineer, or a licensed contractor, sustainable insulation products should be top of mind. When searching for a sustainable insulation solution, it is important to find a product and partner you trust to ensure both quality and longevity of the insulation application. In this article, we'll explore insulation options that are as high quality as they are sustainable, and highlight some of our favorite eco-friendly insulation products for use in your next project.
Sustainable Insulation is a Sustainable Solution
Many homeowners and industry professionals alike are surprised to learn that insulation is, in itself, a sustainable solution. A well-insulated home or building will keep warm in the winter and cool in the summer, resulting in reduced energy bills and waste. Truly sustainable insulation is made from renewable and abundant resources, like glass and sand. The development of revolutionary solutions like ECOSE® Technology is now allowing industry professionals to provide a sustainable solution that can reduce energy consumption and save resources.
Eco-Friendly and Quality Can Co-Exist
As sustainable products have been introduced into the construction sector, some have questioned as to whether product quality may have been compromised in the interest of sustainability. We are here to bust that myth and confirm that eco-friendly and quality can live in harmony, resulting in effective long-term manufacturing solutions. Fiberglass insulation options have been researched thoroughly over the years, and while the actual process of spinning glass fibers is over eighty years old, the products produced by that process are ever changing and improving. For example, as environmental issues and opportunities moved more significantly into the construction and manufacturing environment, so did emphasis on the quality of raw materials. Fast forward, and the use of recycled glass is now a major component of sustainable insulation material mix. For over 10 years, Knauf Insulation has moved towards using more and more recycled glass in our eco-friendly insulation materials, including post-industrial and post-consumer glass. Today, we are proud to say that our process uses over 55% recycled glass! We even took it a step further with the development of ECOSE Technology, a sustainable binder technology featuring renewable bio-based materials, born from five years of intensive research. With that said, any industry professional knows that the proof is in the performance of the products themselves. Here are three eco-friendly fiberglass insulation options you can use on your next project.
1. EcoBatt Insulation
Knauf Insulation EcoBatt Insulation are thermal and acoustical products made from highly resilient, inorganic glass fibers that are bonded by a thermosetting resin and are available unfaced, with kraft, or flame-rated FSK-25 foil facings. The color comes from the ECOSE Technology, a plant based, sustainable, chemistry that replaces the phenol/formaldehyde (PF) binder, which was traditionally used. This enhances the sustainability and creates product that is greener, or as we like to say "browner". Knauf Insulation EcoBatt Insulation is a cost-effective and energy-efficient solution for thermal and acoustical treatments to walls, ceilings, and floors. The consistent quality, low dust, and clean cutting fibers make fabrication easy and lends itself well to a fast installation. It can be used in new and retrofit wood and metal frame applications in residential and commercial construction projects. This includes manufactured housing construction, as well. Ultimately, Knauf Insulation's state of the art technology combines sand, recycled bottle glass and ECOSE Technology to create an effective thermal and acoustical sustainable insulation option.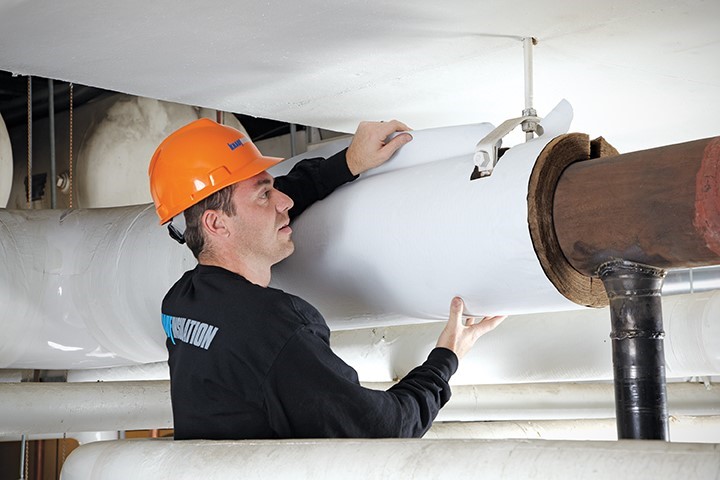 2. Earthwool® 1000° Pipe Insulation
Knauf Insulation Earthwool 1000° Pipe Insulation is a molded, heavy-density, one-piece insulation made from inorganic glass strands bonded with ECOSE® Technology. It is produced with or without a factory-applied jacket in 3' lengths. Used to insulate iron and copper piping, Earthwool 1000° Pipe Insulation is best used in commercial and institutional buildings. It is suitable for hot, cold, concealed and exposed piping systems that run at temperatures of 0°F to 1000°F. Knauf Insulation's Earthwool® 1000° Pipe Insulation is the first pipe insulation product to have an Environmental Product Declaration (EPD). With this EPD, we hope to empower the engineering community to select an insulation that aligns with a formaldehyde free building strategy.
3. Atmosphere™ Duct Liner
Last but not least, the Atmosphere™ Duct Liner is a flexible, mat faced insulation bonded with ECOSE Technology. It is faced with tightly bonded mat to give the airstream a smooth, tough surface that can resist damage during installation and operation. The edge coating can also eliminate airstream flaring. This sustainable insulation product is specifically designed as an interior insulation material for sheet metal ducts used in heating, ventilating, and air conditioning. The Atmosphere Duct Liner provides the right combination of efficient sound absorption, low thermal conductivity, and minimal airstream surface friction. The Atmosphere Duct Liner is another example of an effective product made with sustainable insulation materials that rivals traditional standards in the space.
Final Thoughts
The need for an environmental mindset is increasing in the manufacturing space, and with it is an increased demand for sustainable insulation solutions. This can be seen in the programs and processes within the United States Green Building Council, International Living-future Institution, Living Building Challenge, and more. As industry professionals, sustainable products should be top of mind as you approach a project. It is important to be able to understand the rise in demand, how sustainable materials are sourced, and which products are manufactured with these values in mind. Knauf Insulation's products used for thermal insulating purposes are designed to recover the energy that it took to make them in just hours or days, depending on the application. Once installed, the product continues to save energy and reduce carbon generation as long as it is in place. We have touched on a few products here to get you started but commit to expanding your expertise and staying up to date on the ever-evolving market. Interested in learning more about how Knauf Insulation is contributing to sustainable building solutions? Read our Cope Environmental Center Case Study or visit our Sustainability page.

Find who carries Knauf Insulation products near you.