Production Studio: Solving A Serious Sound Situation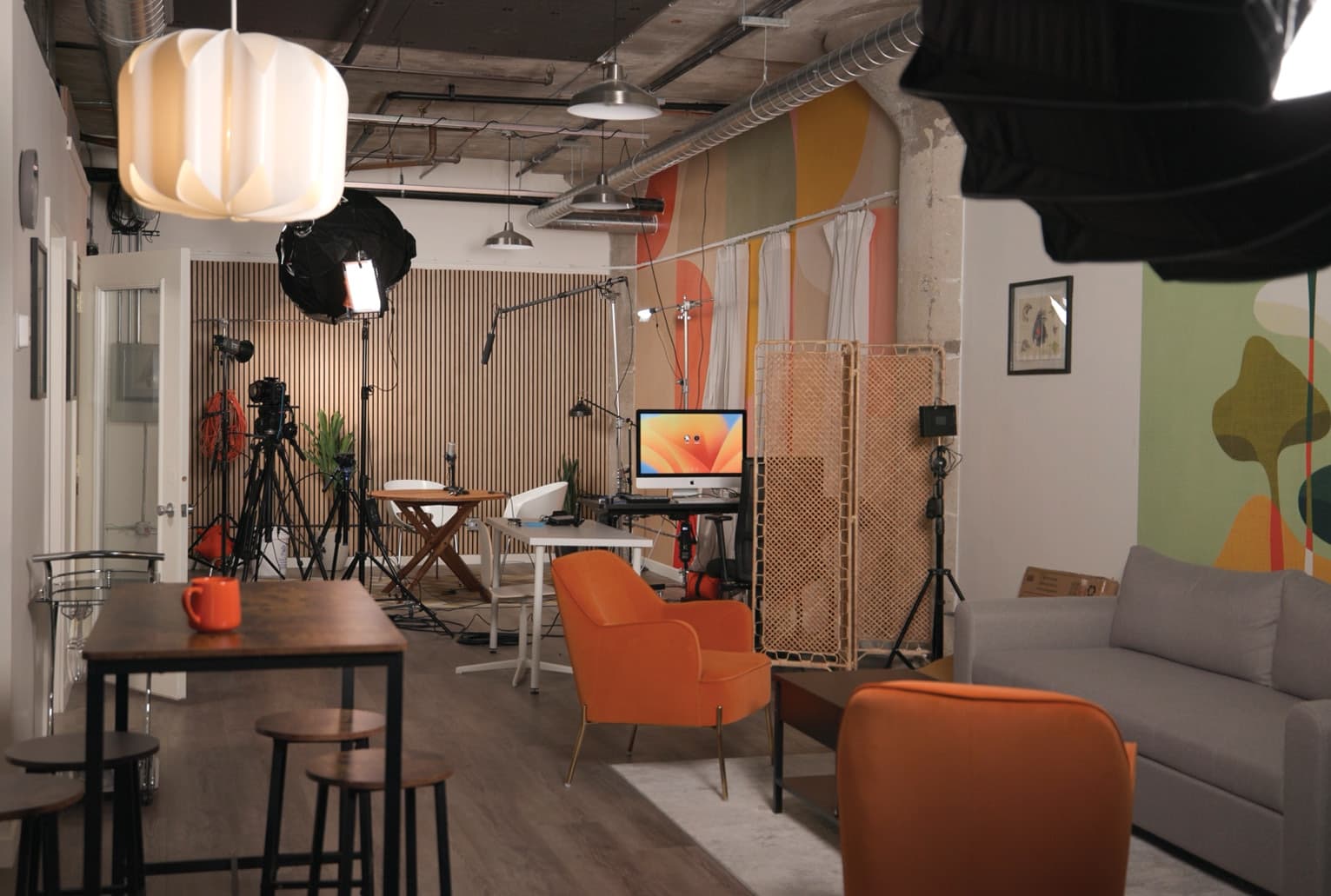 05/10/2023
PROJECT CHECKLIST
Fungi Media's new studio was very industrial and echoey, with exposed ceilings and pipes.
LOCATION:
Chicago, Illinois
CHALLENGE:
Fungi Media sought a budget-friendly solution for their industrial production space with easy installation and aesthetic appeal.
SOLUTION:
THE CHALLENGE
Fungi Media, a professional storytelling company, recently relocated to a new studio space. While the new location was larger, it was very industrial with exposed ceilings and pipes. This created significant sound challenges, particularly during video and audio production. "We were getting a lot of echo and reverberation," says Matt Cornelison, Fungi Media Founder and Managing Director. "It's actually worse to have poor audio quality than video. It's like being in a noisy restaurant. You have to compete with an extra layer of sound."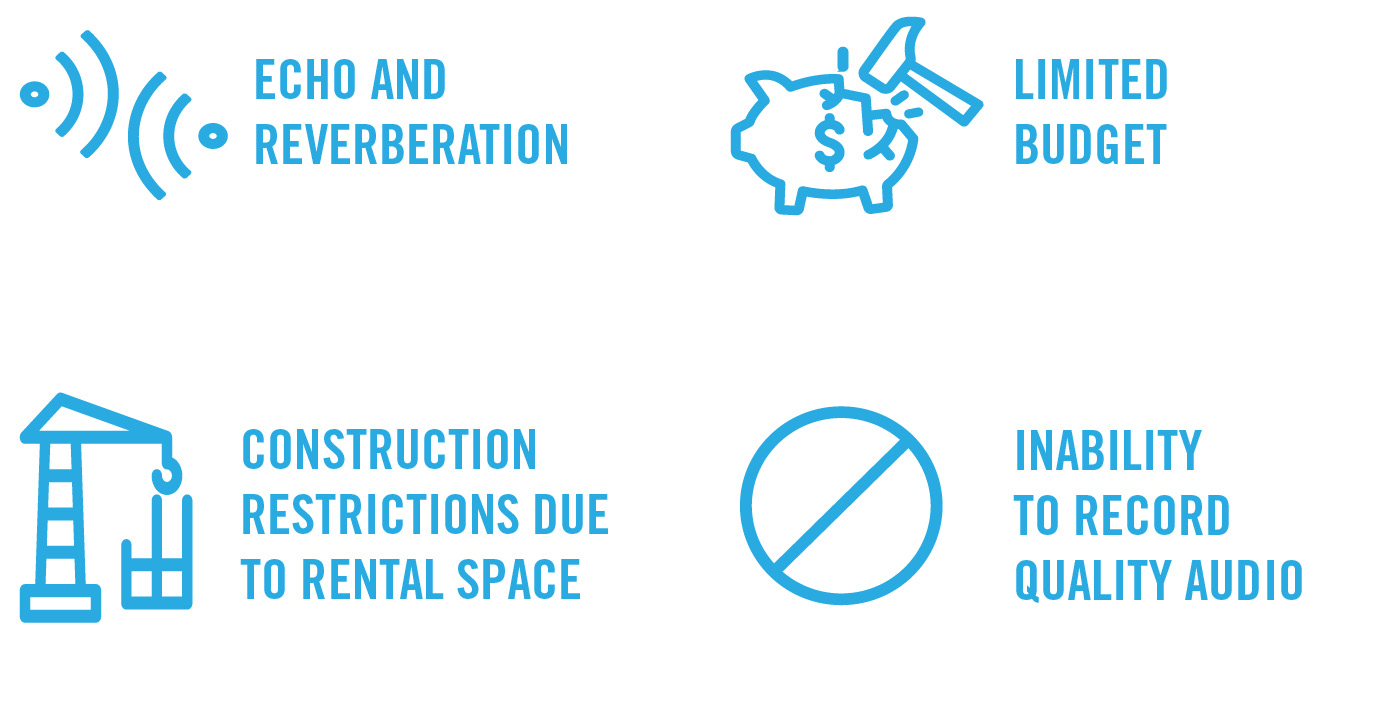 In addition, Fungi Media was working with a limited budget and needed a cost-effective solution that could be easily installed into their industrial space—on concrete ceilings, around pipes—and look good, too.
THE SOLUTION
Fungi Media chose Knauf Black Acoustical Boards for sound absorption performance. The boards were installed on the ceilings throughout the space. For extra control in a sound booth used for voiceover, both the walls and ceilings were paneled.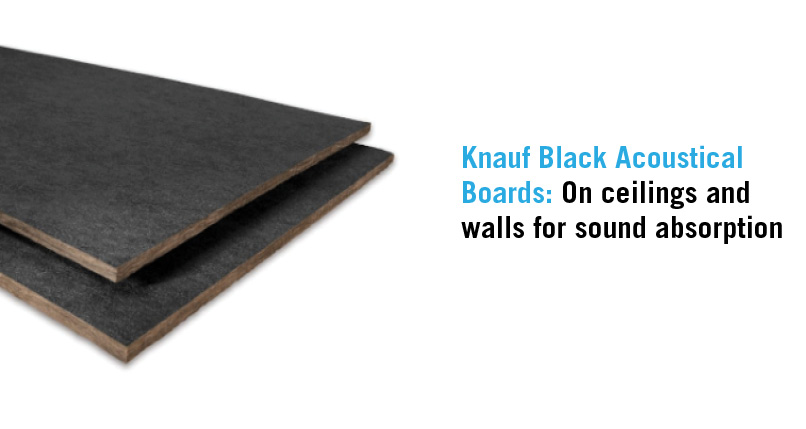 Internal acoustical testing after install showed a 45 percent reduction in decibel level. "It was really a dramatic effect," said William "Buddy" Combs, Knauf Insulation Specifications Specialist. "We went from 80 decibel levels down to 44."

In addition, the boards were attached to the concrete ceilings and didn't require a channel system that would've required additional time and cost. "We left on a Friday, and when we came back on Saturday, it was done," said Cornelison.

In the end, Knauf Black Acoustical Boards ticked all the boxes for Fungi Media. "Efficient, effective, quick install and not as nearly expensive as other sound products out there," said Cornelison.
THE RESULTS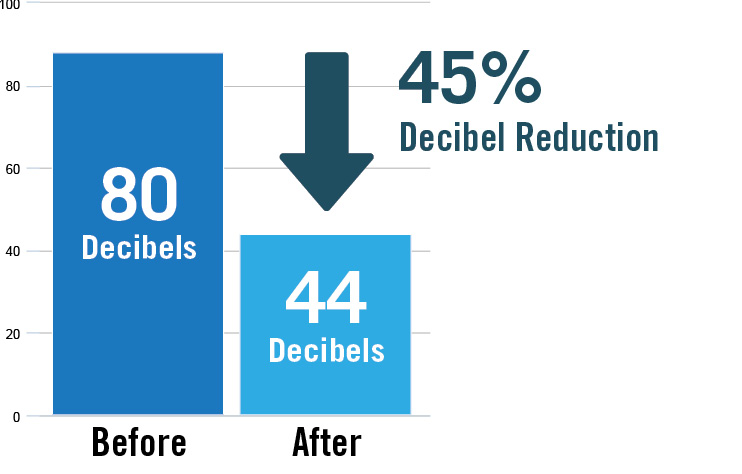 HEAR THE DIFFERENCE
Check out a "before and after" video to hear the difference of Knauf Black Acoustical Boards in action in Fungi Media's studio.